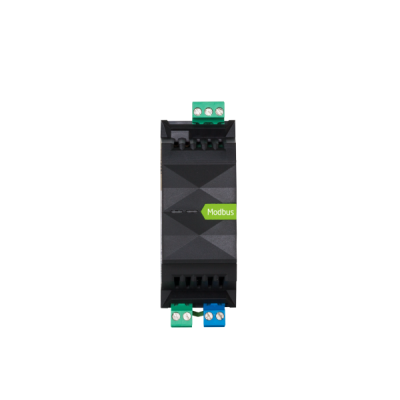 Want to add a Modbus interface to your Loxone system? The Modbus Extension will do just that and allow you to interact with a whole host of other devices that have got Modbus interfaces, for example gas, electricity, water and other energy meters.
-Enjoy intelligent energy monitoring and cost savings
-Simply connect the Extension via the Loxone Link to your Miniserver and you're ready to go!
Technical details:
-Dimensions:35.5 x 88 x 57 mm (2 TE) (1.40″ x 3.46″ x 2.24″)
-Power supply:24VDC
-Power consumption:ca. 30mA
-Protection:IP20
-Operating temperature:0 – 50°C (32° – 122°F)
-1x Modbus Interface
-Adjustable baud rate
-Adjustable parity
-Extended address range from 0 to 65535
-Connection to Loxone Link