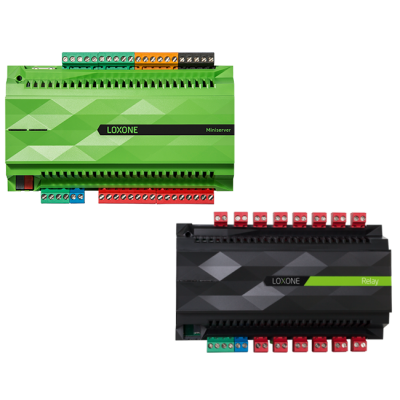 Discount 30% for the package: Miniserver Gen. 1 + Relay Extension
Until March 1, 2021, all our partners benefit for a 30% discount on the purchase of the Miniserver Gen1+Relay Extension product package.
The 30% discount is addressed to all partners regardless of the partnership status but does not cumulate with the current partner discount. The discount is NOT calculated at the shopping cart as well as the partner's discount, this will be included in the proforma invoice after processing the order.
The discount only applies to the package of products in the promotion, and it can be used for several packages.
* The promotion applies only to purchases settled until March 1 at 16:59 and lasts until stocks run out.